Gold Mountain Dream
co-presented by the Flicker Arts Collaboratory and Orchid Ensemble
and the Roundhouse Community Arts & Recreation Centre

media artists: Aleksandra Dulic and Kenneth Newby
musicians: Lan Tung (erhu/Chinese violin & vocals), Yu-Chen Wang (zheng/Chinese zither), and Jonathan Bernard (percussion).
composers: Mark Armanini, Dorothy Chang, Lan Tung, Michael Vincent, Yawen Wang, Jin Zhang, and Stefan Smulovitz
animators: Rankine Suen, Oliver Szeleczky, Michelle Wilmot, and Nadine Bradshaw
sponsors: Canada Council for the Arts, BC Arts Council, SOCAN Foundation, UBC Okanagan and Faculty of Creative and Critical Studies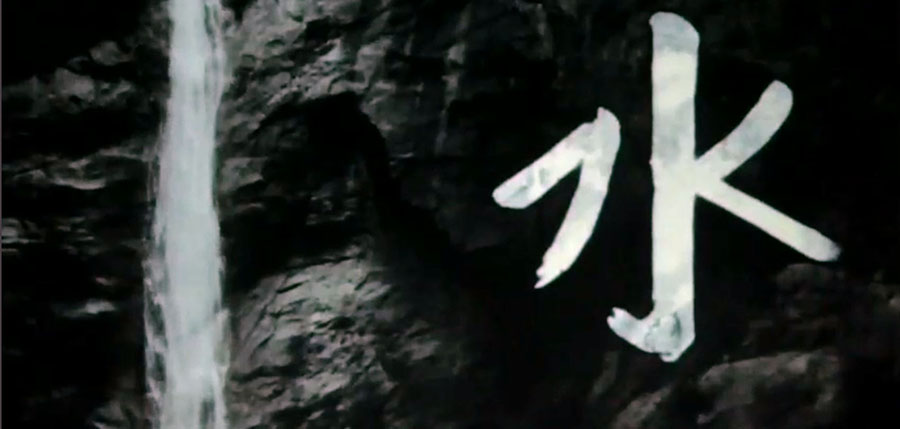 Premiered on December 1, 2011, Gold Mountain Dream explores the themes of diaspora and cultural conflict through interactive media arts, live music, spoken word, and backed by life-stories collected from numerous insightful interviews from different generations of Chinese Canadians. It starts with local Chinese community but expresses a shared experience of all immigrants from different cultures, acting as a bridge between communities.

Media artists Aleksandra Dulic and Kenneth Newby of Flicker Arts Collaboratory punctuate the space with their interactive multimedia exhibit: a projection of abstract images drawing materials from Chinese calligraphy, brush painting, Chinese dance, Chinese opera, and videos and photos from museum collections. The themes of water and fire represent the duality of ying and yang, the elements in much of the Newby and Dulic's works.
The Orchid Ensemble combines Chinese traditional musical instruments with western percussion, performing original scores by Canadian composers Jin Zhang, Dorothy Chang, Ya-wen Wang, Mark Armanini, and Michael Vincent. Spoken words sampled from the interviews are used to form a non-linear narrative. The root of this project started with a collaboration with composer Yawen Wang in a CBC/BBC commissioned radio play on Chinese Diaspora in 2003.